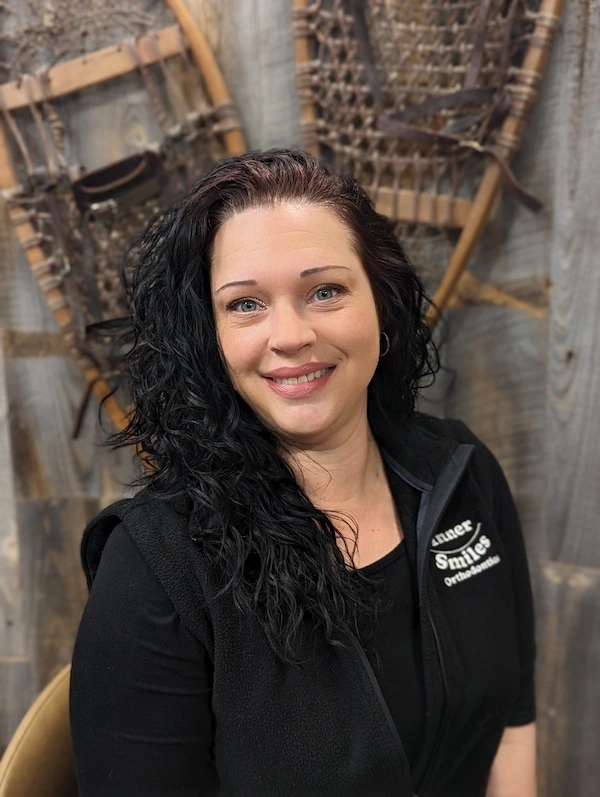 Amanda
Office Manager
Amanda is our office manager and expert on insurance issues, billing, scheduling and in general keeping the practice humming. She is from Connecticut originally but her father moved to Ft Carson and she graduated from Mitchell High School. After a stint in the US Navy as a firefighter she started her career in general dentistry with Dr. Jim Nelson. Due to her great people skills and grasp of practice administration, she rose rapidly to the office manager position. Eventually she joined the dental corporate world for 5 years and managed specialty services all over Colorado. Starting a family brought her back to the friendly environs of private practice and we benefit greatly from her wide-ranging experience. She enhances her leadership expertise as a member of the Colorado Springs Dental Practice Management Group and taking Fred Pryor seminars. Amanda and Luke are the beaming parents of Spencer.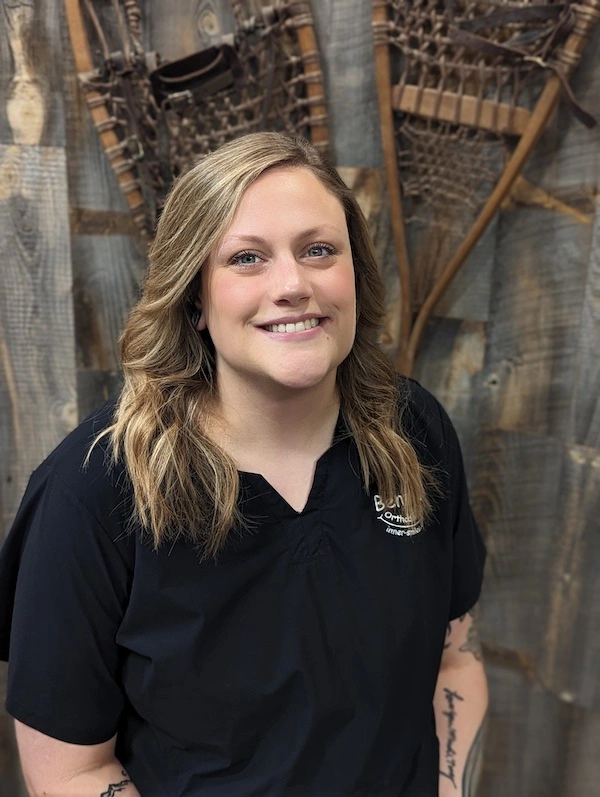 Bree
Orthodontic Assistant
Bree was added to our team in 2017 after completing her dental assistant schooling at Assist to Succeed and she is an AAO Certified Orthodontic Assistant. She was born in Texas but grew up in Woodland Park so she is a great resource on our satellite office location in the mountains. Caring for people is a family trait as her twin sister is a nurse. After mastering the demanding skills of an orthodontic chairside assistant, she is continuing to increase her capacities on the increasingly important digital side managing photos and doing 3D intraoral scans. Bree is working on a Sociology degree and son Preston (P Dog) is always on the go so you know her day is never done. Bree loves the sense of accomplishment and the bonds that are formed with patients over the course of treatment. She likes the challenges of orthodontic care and working with our great team "doing awesome things everyday".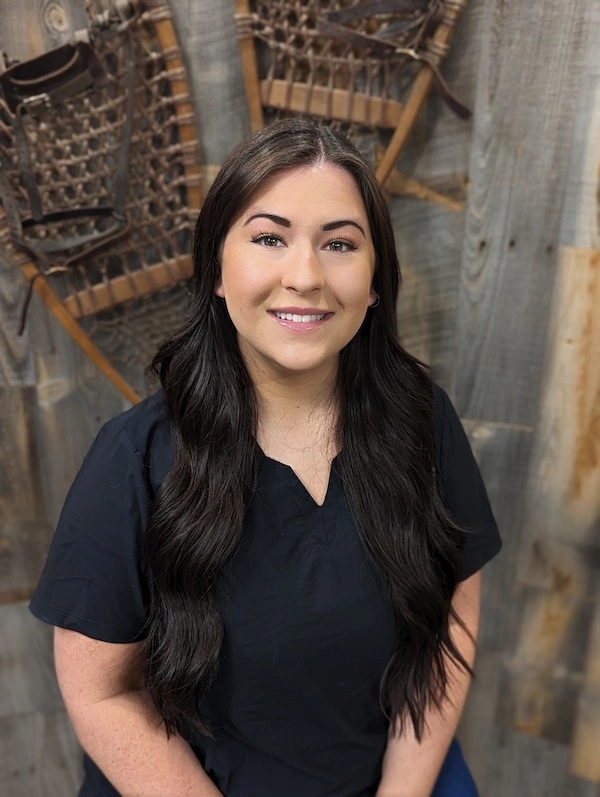 Casey
Lead Orthodontic Assistant
Casey is our lead orthodontic assistant. She is a graduate of Vista Ridge High School, Pima Medical Institute and is an AAO Certified Orthodontic Assistant. Her other work experiences prepared her perfectly for a career in orthodontics working as a hostess at Texas Roadhouse and as a nanny. She is our consummate multitasker. In addition to running the clinical side of the clinic, Casey manages many of the behind the scenes tasks such as our infection control program, inventory and the laboratory. Since Casey was born in Colorado Springs she loves being outdoors skiing, hiking, camping and would love to try sky diving, bungee jumping or hot air ballooning. Casey loves seeing "the change that happens physically with the teeth during orthodontic treatment but especially how happy patients are at the end of treatment when they see their new smile".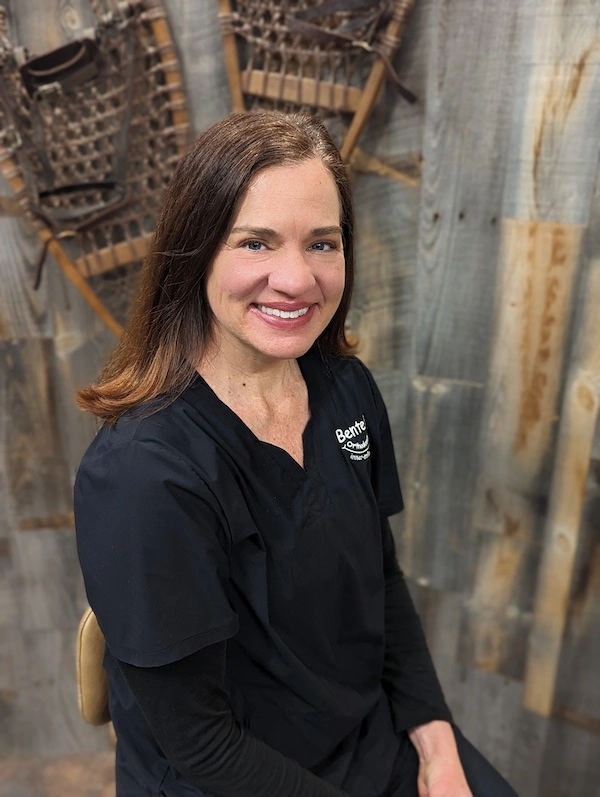 Krista
Office Assistant
Krista is a certifiable JerseyGirl growing up in Clinton, NJ. She started her career in the Air Force as a dental assistant and retired as a MSgt from the Air Force Dental Service. She graduated from the Air Force dental assisting school at Sheppard AFB, the NCO Academy, the Community College of the Air Force and Brandman University. She is an AAO Certified Orthodontic Assistant. Krista also deployed with an expeditionary medical unit to Iraq, so she especially enjoys the quiet beauty of Colorado. With her wide-ranging experience, Krista is our do-it-all employee working reception and filling in on the clinical side whenever needed. She enjoys spending quality time with her husband and three dogs hiking, RV camping, and traveling. Dr. Bentele and Krista were stationed together at RAF Lakenheath in England and at the USAF Academy.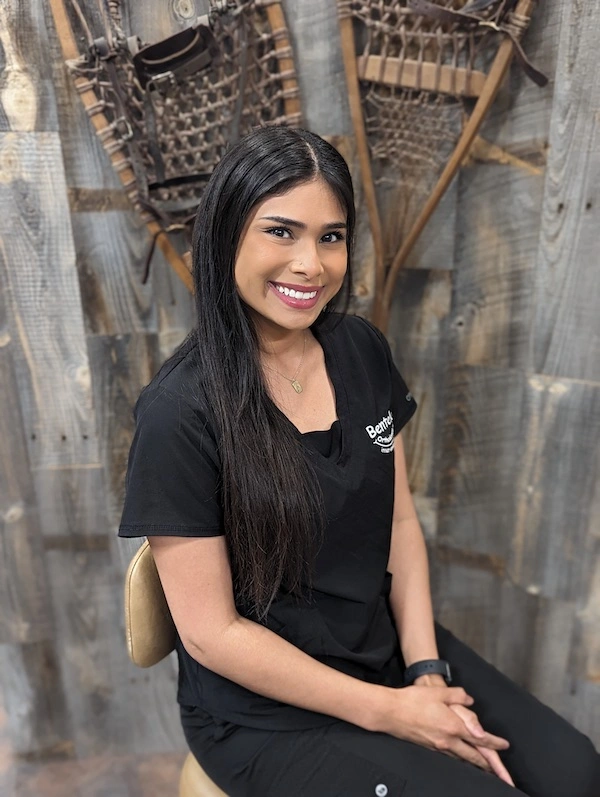 Danii
Orthodontic Assistant
Danii's bio is coming soon! Stay tuned to hear more about our wonderful assistant!