CLEFT LIP AND PALATE/CRANIOFACIAL CARE
Why Choose Inner Smiles Orthodontics?
Education and Experience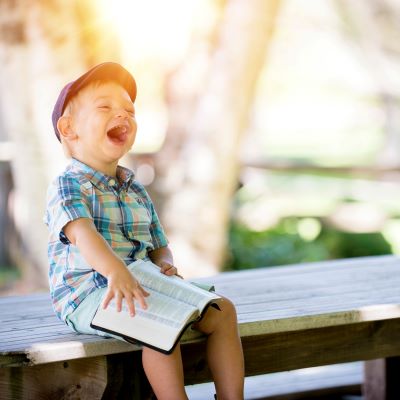 Dr. Bentele accomplished his orthodontic residency at The Ohio State University which is allied with the Nationwide Children's Hospital Center for Craniofacial Disorders
https://www.nationwidechildrens.org/specialties/center-for-complex-craniofacial-disorders
Dr. Bentele is on staff at Children's Hospital Colorado, Department of Otolaryngology, faculty member University of Colorado Medical School and a member of the American Cleft Palate Craniofacial Association (ACPA). He is the orthodontist for the Cleft Lip and Palate Team at the Colorado Springs campus.
https://www.childrenscolorado.org/doctors-and-departments/departments/surgery/programs-clinics/cleft-lip-and-palate-clinic/
Due to scientific studies showing improved cleft treatment outcomes, it is recommended that cleft patients are seen in a team environment. Treatment carried out by clinicians not associated with a team can be done at the wrong time, in an inappropriate manner or not integrated with a comprehensive plan. Our team also includes an otolaryngologist, oral-maxillofacial surgeons, plastic surgeon, pediatric dentist, speech therapy, audiology, occupational therapy, social worker, nurses and many ancillary personnel. A craniofacial surgeon and geneticist are available at the Aurora campus. The cleft team sees patients together on the first Thursday of the month and most patients are seen annually. This clinic is for evaluation, testing and collaboration between the specialties. Clinical treatment occurs at Children's Hospital clinics, operating rooms or at Community Health Providers like Inner Smiles Orthodontics.
Typical Cleft Treatment Timelines
Prenatal visit with the team after ultrasound detection
Birth to 3 months: management of potential breathing issues; occupational therapy assistance with nursing problems; newborn hearing screening; potential molding of upper jaw prior to lip repair – NasoAlveolar Molding (NAM)
3-6 months: Cleft Lip Repair – Cheiloplasty surgery
6-12 months: Palate Repair – Palatoplasty surgery
1-6 years: Typically, quiet years for treatment. Continue ongoing team assessments. Pediatric dentistry regularly; speech, audiology interventions as necessary, ear tubes are common; medical management, syndrome diagnostics or genetic counseling as necessary; cognitive development referrals as necessary.
7-10 years: Evaluate dental development to time alveolar bone graft surgery. Dentofacial orthopedics to expand the maxilla. Close residual defects in the palate (oronasal fistula). Alveolar bone graft surgery to join the segments of the upper jaw and provide support for the adjacent teeth. Post-surgical orthodontic alignment of typically crooked teeth. Dentofacial orthopedics to position the maxilla anteriorly out of underbite.
Age 11: in more severe underbites, this is the ideal age range to move the upper jaw forward with skeletal anchorage.
Age 12-14: Routine orthodontics when all the permanent teeth erupt
Age 14-17: Quiet years with ongoing assessments for further dental or medical needs
Age 17-21: Orthodontics in collaboration with oral-maxillofacial or plastic surgery to correct severe facial skeletal disharmonies (orthognathic surgery)
Age 14-21: Plastic surgery revisions to the lip and nose as needed
Age 18+: Replacement of missing teeth, dental implants and restoration of defective teeth
To a new parent this list may seem overwhelming but please consider that you don't need to remember all of this. Our team has worked together for many years, and we have a systematic, science-based approach to treatment. Your responsibilities as a parent are to stay engaged with the team and attend appointments as required. Our social worker can help navigate public assistance programs and the military Exceptional Family Member Program (EFMP). We will guide you on what needs to be accomplished, when and by whom. Some of the treatment items on the list need to be accomplished within certain narrow windows of time for optimal success.
Our 2 Guiding Pricinples Are:
It Takes a Team
Best Outcomes with the Least Amount of Intervention