Get Your Best Smile with Aesthetic Braces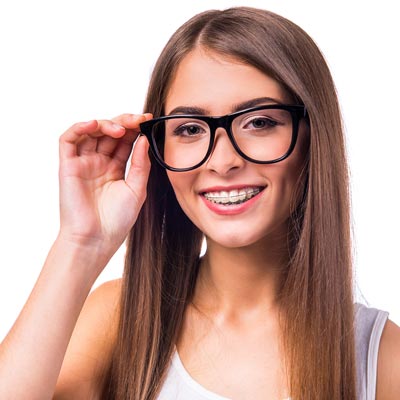 With tooth colored porcelain braces, most people won't even notice them from a few feet away. If you speak publicly, spend a lot of time in front of a camera, or have a lot of big events coming up, our tooth-colored ceramic braces could be your solution. You will be able to straighten your teeth and improve your dental health discreetly.
GET A SMILE YOU CAN'T WAIT TO SHOW OFF
Porcelain brackets can be the perfect solution for someone who wants straight teeth but aligners are not a good choice either because the case is too difficult or compliance with the aligner regimen is not predicted. Porcelain brackets give the maximum treatment control for Dr. Bentele in the most aesthetic way for you. What are you waiting for? Get the smile you can't wait to show off!
ARE PORCELAIN BRACES RIGHT FOR YOU?
If you can say "yes" to the following questions, our advanced tooth-colored braces could be a great choice for you:
Are you a non-smoker?
Could you limit black tea, coffee, colas, red juices, and curried foods? (These can stain)
Would a more discreet treatment option make a difference in the choice to pursue orthodontic treatment?
Will you be careful with the slightly more fragile ceramic brackets?