Meet Our Doctors
5 Star Orthodontists in Colorado Springs & Woodland Park
* The Difference *
Unlike at high volume corporate dentistry clinics, our orthodontists see each patient at every appointment for a personal touch.
* MEMBERSHIPS *
American Dental Association
Colorado Dental Association
Colorado Springs Dental Society
American Association of Orthodontists
Rocky Mountain Society of Orthodontists and the American Cleft Palate-Craniofacial Association
Meet. Dr. Bentele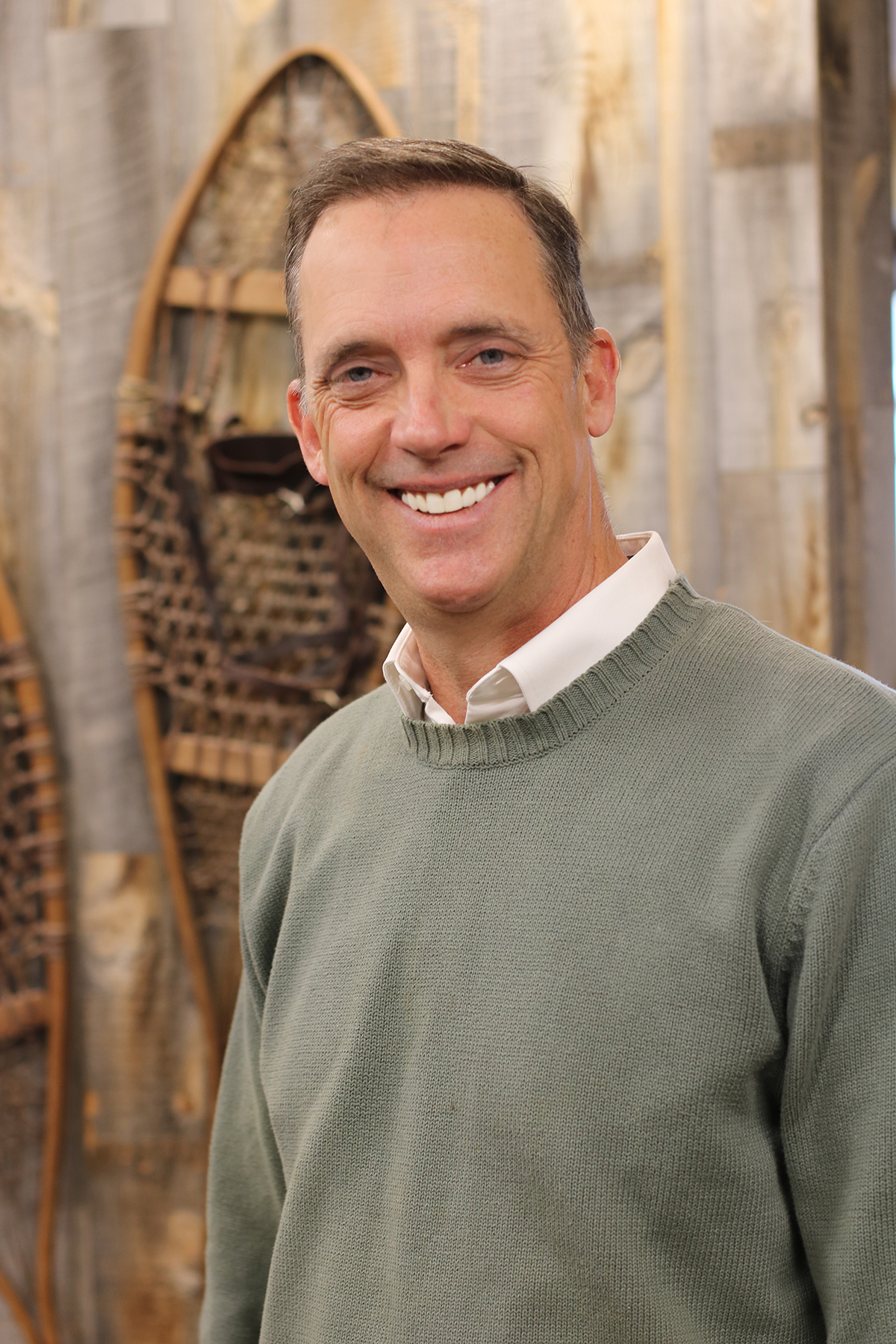 "To laugh often and much; To win the respect of intelligent people and the affection of children; To earn the appreciation of honest critics and endure the betrayal of false friends; To appreciate beauty, to find the best in others; To leave the world a bit better, whether by a healthy child, a garden patch, or a redeemed social condition; To know even one life has breathed easier because you have lived. This is to have succeeded." — Ralph Waldo Emerson
Care Philosophy
Our philosophy of orthodontics can be summed up by: Art - Smiles are not one size fits all. Orthodontics must be personalized to fit a patient's needs, facial structure and character. Experience - Over 30 years in dentistry. Science - I rely heavily on art and experience but I consider the bedrock of my orthodontic practice to be evidence-based care.
My Background
I grew up in the small north Missouri town of Macon and attended the University of Missouri on a National Merit Scholarship. I gained early acceptance to dental school at the University of Missouri-Kansas City and after graduation attended a hospital based General Practice Residency at Offutt Air Force Base. This broadened my experience greatly in medicine, inpatient hospital care, operating room technique, general anesthesia, surgery, IV sedation and all dental specialty areas. This was great preparation for my 20 -year career in the Air Force and a Desert Storm deployment. After 10 years of general dentistry practice, I was selected by the Air Force to receive orthodontic residency training and was accepted to the program at The Ohio State University.
This was a 3-year post-doctoral masters degree program and I published research on assessing patients for orthodontic treatment need. In addition to routine orthodontic treatment, the Ohio State program had an excellent orthognathic surgery program and rotations with the renowned Nationwide Children's Hospital's Center for Complex Craniofacial Disorders. I graduated from Ohio State in 2000 and was posted to the Air Force medical center at RAF Lakenheath in England which included an active cleft palate team and orthognathic surgery team. I also treated patients at US Navy London. Post September 11th, I deployed as the field hospital commander in Qatar during Operation Enduring Freedom. Upon returning to the States, I finished my career in a teaching position as Chief of Orthodontics at the USAF Academy and retired as a Colonel in 2007.
I continue to teach at the postgraduate dental residency programs at USAFA and Ft Carson. I succeeded the finest orthodontist in town, Dr. Bill Shaner, and became the 3rd proprietor of the oldest orthodontic practice in Colorado Springs, continuing a tradition of excellence that started in 1946. In addition to routine orthodontic care, we take great pride in serving Fort Carson collaborating on orthognathic surgery patients for facial malformations, sleep apnea, trauma and degenerative joint diseases. On Thursdays, I serve as the orthodontist for the Cleft Palate Team Children's Hospital Colorado. I am Board Certified by the American Board of Orthodontics. In my free time I like to hunt, fish, ski, putter around on a John Deere and in general enjoy the Colorado outdoors. My oldest son Ben is a botanist for Colorado State, next in line Christof, is in an Occupational Therapist at Penrose Hospital and Tim is an engineer at Colorado School of Mines. My lovely wife Wendy and I live in the peaceful Black Forest.
Thanks for reading.
Meet Dr. Sheila
Welcome dr. sheila to our inner smiles team!
Background
Hi, I'm Dr. Sheila! I have been an orthodontist in the Pikes Peak region for over 10 years, and I am passionate about my Colorado home and helping Colorado Smile.
Spending a lot of time at the dental office as a child inspired me to pursue dentistry. My many dentists and specialists were knowledgeable and enthusiastic about helping people, and I decided that I also wanted to help people smile.
After earning my bachelor's degree in Biochemistry from California State University, I moved to the east coast to pursue dentistry at Tufts University. Once I was a full-fledged dentist, I decided to follow a passion for orthodontics by attending a residency and further training at Howard University. Since then, I have not stopped learning and growing, and I have earned Board Certification, the highest standard for orthodontics in the United States.
I moved to Colorado Springs in 2013 and have enjoyed getting to know the lovely people in this friendly state. I have always been a part of the new face of orthodontics - enthusiastic and motivated individuals of all ages who want to keep smiling.
My youngest patient was 5 years old, and my oldest patient was 86, and I have worked with every age and stage of life in between. I myself have been an orthodontic patient many times over (most recently I took my braces off in 2014!), and this experience gives me a unique perspective as to how treatment goals differ between children, teenagers, and adults. Most recently I welcomed my son into my life, and I am looking forward to experiencing orthodontics as a parent.
New technology has made a straight smile accessible to people with any lifestyle, and I am thrilled to be able to bring this technology to the active folks here at Inner Smiles Orthodontics. Whatever your busy lifestyle or hobby might be - mine are skiing and rock climbing - I believe it doesn't need to get in the way of presenting yourself with confidence.
I am looking forward to meeting you and continuing the tradition of experienced, personal, quality care you are accustomed to at Inner Smiles Orthodontics. After all, my motto is
"Making smiles with a smile!"